Take control of your financial future
Financial planning and tax advice
Contact us for a complimentary appointment
Expert personalised advice in Neutral Bay, Penshurst, Sutherland, and Sydney CBD

Financial Planners and Tax Accountants
We are licensed to provide both financial planning and tax advice, so you'll always have the advice you need to meet your financial goals.

Focused on your best interest
We look out for your best interest in all the advice we provide. We are not controlled by any bank, institution or insurance company.

Outperformers
We pride ourselves on selecting funds and shares that have outperformed industry benchmarks. Security of capital is our principal objective.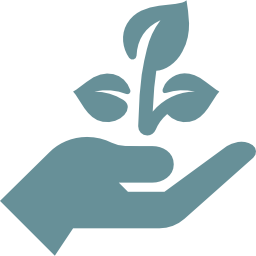 Personalised Advice
We focus heavily on building long term relationships with our clients so that we can consistently provide quality ongoing advice.
About Quinn Financial Planning – Our Services – Why Choose Us
Quinn Financial Planning is a boutique Sydney-based financial planning practice operating under its independently owned Australian Financial Services Licence. It is a member of The Quinn Group, providing integrated and specialist accounting, financial planning and legal services. The Quinn Group was founded in 1989.
Our Financial Planners in Sydney offer expert personalised advice, predominantly to business owners, executives, professionals and retirees. Unlike many of its competitors who are licensed to solely provide product advice, as a member of The Quinn Group, Quinn Financial Planning is legally licensed to provide both taxation and financial planning services, saving clients' valuable time and eliminating the potential for conflicting or inconsistent advice (hence The Quinn Group's motto "providing the total solution").
Quinn Financial Planning's Director and Principal, Peter Quinn, is passionate about legally minimising clients' tax and maximising their wealth. "As Financial Planners, we pride ourselves on providing the most up-to-date taxation, superannuation and accounting advice, and assisting our clients to achieve their financial goals and plan for a comfortable retirement. Our practical commercial approach to each matter means we are able to tailor our services to suit each client's individual requirements. Our team of advisors and financial planners in Sydney will manage each situation to cater for the changing economic, investment and legislative landscape."
We provide tailored, comprehensive advisory services for:
What sets us apart from our competitors – 8 good reasons to join us
We take the worry out of managing your finances:   Financial planning is complicated – busy executives, business owners and professionals don't have the time to keep up to date with changing tax rules and legislation.  Quinn Financial Planning will do all the hard work and manage your finances for you, freeing you up to spend your spare time doing the things that you enjoy.
ASIC Financial Planning license:  We have our own license, we are not controlled by any financial institutions such as a fund manager, bank, insurance company or trade/credit union.  No institution has a vested interest in our business and therefore they are not in a position to influence our advice.
We provide both taxation and financial planning services:  By offering both financial planning and taxation advice, our clients benefit from consistent, expert and accurate advice, saving valuable time and money.  Our staff are highly qualified and experienced in providing tax and financial solutions to our clients.  Peter Quinn is a Chartered Accountant and a Certified Financial Planner.
Lower fees:  Our fees are lower than bigger financial planning firms as we don't incur significant overheads associated with running a large company.  We do not report to shareholders.  Our priority is our clients – we are committed to providing cost-effective advice to legally minimise our clients' tax whilst maximising their wealth.
We build long term relationships:  We focus heavily on building long term relationships with our clients so that we can consistently provide quality ongoing advice and constantly review our clients' planning strategies and portfolios.
Fund selection and tax structures:  Many financial planners help with the selection of investment products but lack taxation knowledge .  Not only can Quinn Financial Planning help you with the selection process, but we can also help you structure your investments in the most tax effective way.
We consistently outperform industry benchmarks:  Quinn Financial Planning prides itself on selecting funds and shares that have outperformed industry benchmarks.  We operate from a comprehensive recommended list.  We avoid poorly performing funds – no clients of Quinn Financial Planning have been recommended funds which have subsequently been frozen or shut down.  Security of capital is our principal objective.
We are fully and legally licensed:  Quinn Financial Planning Pty Ltd , ABN 22 093 357 683, is an Australian Financial Services Licence Holder (AFSL), number 246411.
About Peter Quinn, Director and Principal
Peter has over 20 years experience as a practicing chartered accountant specialising in business services, corporate advice, estate and financial planning, personal insurance, superannuation and taxation. He is also a specialist in the administration and advice of Self Managed Superannuation Funds. Our clients receive the benefit of Peter's practical understanding of issues faced when managing their finances. 
Peter regularly interfaces with the business community through holding seminars on topics such as business issues, taxation, financial planning and superannuation strategies.
Peter is a Chartered Accountant (CA), Certified Financial Planner, Self Managed Super Fund Specialist (Member SPAA), Accredited Aged Care Professional and a Fellow of the Australian Institute of Company Directors.  Peter's experience and qualifications give him a unique balance of technical, compliance and practical advice.
It has been reported that there are less than 50 professionals in Australia who are Chartered Accountants, Certified Financial Planners and Self Managed Super Fund Specialists.
To view Peter's full bio, click here.   
Our team of professional and qualified Accountants, Financial Planners and Para Planners are ready to assist you with all your accounting, taxation and financial planning needs.  Our legal team can also assist you with all matters relating to Wills and estate planning.
To make an appointment for a complimentary 45 minute consultation with Peter, contact us on +61 2 9580 9166 or complete our online Enquiry Form.  As part of our initial consultation we offer a Free Superannuation Review to ensure that you have the correct strategy and funds to help you meet your retirement objectives.
We are conveniently located
We have offices within Sydney at the following locations:
Sydney CBD
Level 4, 95 Pitt Street
Sydney NSW 2000
Neutral Bay
Level 3, 156 Military Road
Neutral Bay NSW 2089
Penshurst
3 Laycock Road
Penshurst NSW 2222
Sutherland
Level 3, 3-5 Stapleton Avenue
Sutherland NSW 2232