Quinn Financial Planning offers specialist, comprehensive advice in all areas of Self Managed Super Funds, including establishment, administration, compliance, through to upgrading trust deeds, audit, retirement and estate planning. Our SMSF Adviser is designed for helping clients to realize the business benefit.
These days you need around $900,000 in investment assets to retire comfortably (assuming you own your own property with no mortgage repayments or rent commitments).  Two questions we ask our clients are:
1.  Have you accumulated sufficient superannuation for a comfortable retirement?
2.  Would you like greater flexibility and control over your retirement savings?
A Self Managed Super Fund is the answer to these questions – the benefits are plentiful.
What is a Self Managed Super Fund?
Simply put, a Self Managed Super Fund, or "SMSF", allows people to control their own super investments for their retirement.
With a SMSF, you manage the fund and decide how to invest.  You have a wider choice of investments than in retail or industry superannuation fund options.  The fees are generally lower and the flexible nature of SMSF's allow you to benefit from the significant tax advantages that superannuation provides.
We provide a comprehensive SMSF service, encompassing all accounting, compliance and administration requirements.  We handle the fund's paperwork – tax returns, member contribution statements and the annual audit.  We also assist with preparing, documenting and implementing a superannuation investment strategy that will assist you to maximise your retirement wealth.
We take care of the fund setup if you are wanting to establish a fund.
I want to set up a Self Managed Super Fund
Setting up your own Self Managed Super Fund is easier than you think.  We can help you with all aspects of setting one up – from preparing the Trust Deed and the relevant trustee declarations, to lodging Australian Taxation Office (ATO) forms and establishing a cash management account for the fund.
Peter Quinn, our SMSF specialist adviser, and his professional team will assist you with every aspect of setting up the fund:
Completing a binding death nomination, which provides guidance on how your super assets will be distributed on death
Deciding who will act as trustee(s) for your fund
Establishing a cash management account in the SMSF's name
Preparing ATO and trustee declarations relating to being an SMSF trustee
Preparing the trust deed
Registering your SMSF with the Australian Taxation Office
Preparing a written investment strategy for your SMSF
I want to transfer my existing SMSF
Want assistance with administering your SMSF or not satisfied with your current provider? Transfer to our SMSF service, and we'll happily take care of the details for you.  We take care of all the paperwork for you, and you'll have direct contact with your Account Manager and SMSF Adviser when you need it.
Our SMSF specialist and professional team will assist you with every aspect of transferring and administering your fund.  We will:
review and update the compliance documents for your SMSF, include your fund's trust deed
liaise with your previous accountant or administrator to obtain all necessary documents
carry out a complete portfolio review and provide a statement of advice
As the Quinn Group are Chartered Accountants, Financial Planners and Lawyers, you will have the benefit of access to tax planning and strategic advice, insurance, estate planning and property investment advice – providing you with accurate advice and saving you time and money.
What are the benefits of owning a Self Managed Super Fund?
1. The fund only pays 15 per cent tax on the taxable income of the fund and the tax payable is reduced by imputation credits on dividends received by the fund.  Capital gains tax on assets held in a super fund for more than 12 months and later sold, is equivalent to a flat 10 per cent.
2. The trustees (who are also the members) control the investment decisions and asset mix, and have the flexibility to change investments when they consider that this is appropriate (that is, they are not locked into a fund manager's mandate or poor returns).
3. It encourages self-sufficiency at retirement and interest in one's own financial affairs.
4. It can be used to accumulate superannuation assets and can then be used to pay a superannuation-funded pension to the members when they retire.  This offers increased financial security later in life. Some members may also qualify for part or full government age pensions.
5. Costs of compliance and administration are often less than the fees charged by a public superannuation fund (although this will vary with the size of the investment, cost of advice, number of transactions and amounts and types of investments held).
6. The members don't get charged an entry fee when they contribute to the fund or an exit fee if they withdraw their benefits.
7. People who are running a business can own their business premises in a self managed superannuation fund and rent to themselves or to a related party. The fund may also own residential investment property so long as it buys it from or leases it to an unrelated party.  Note that residential property cannot be purchased or acquired from a member or related party of the fund.
8. You will be financially rewarded once you know what you are doing.  Superannuation fund investments for example can be selected, and where appropriate, integrated with the members' personal investments (within limits) to get overall diversification.
9. A properly structured self managed superannuation fund safeguards your assets in the event your superannuation outlives you, so your family and other members benefit – not a large life company!
10. SMSF owners rarely encounter problems if time is taken to understand the rules and the constraints, and stay within them.  We can guide you every step of the way from the setup to conversion to pension to paying out benefits when a member dies, and we can also do the administration for you if required.
Fastest growing
Self Managed Super Funds are quickly becoming one of the fastest growing sectors, with over 478,000 already established, according to the Australian Taxation Office.  They are now the largest and fastest growing segment of the super industry, with the ATO predicting that within the next two years 1 million Australians will have a Self Managed Super Fund.
We are a SPAA SMSF Specialist Adviser
We are proud to be a SPAA SMSF Adviser.  By this, we have attained the benchmark in professional standards set by SPAA, and are committed to maintaining our SMSF competence and expertise  through ongoing professional development.
Many practitioners in the SMSF sector claim to be a specialist, but only professionals with the SPAA SMSF SpecialistTM designation have earned this title by successfully completing the SPAA Accreditation Program.  This was the first, and still the most widely recognised program that offers independent verification and certification of specialists in the SMSF field.  Whilst testing knowledge of SMSF legislation and regulatory requirements, the program also assesses business and ethical practices to ensure that "best practice" standards are adhered to.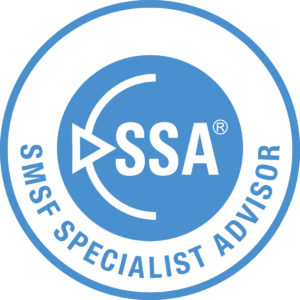 Want to know more?
To find out more about SMSFs, or how we can help you with setting up or assisting you with your SMSF, contact us on +61 2 9580 9166or complete our online Enquiry Form.
We also have a number of blogs and published articles on Self Managed Super Funds – visit our Articles, Newsletters and Editorials pages to learn more about the benefits of owning your own SMSF.